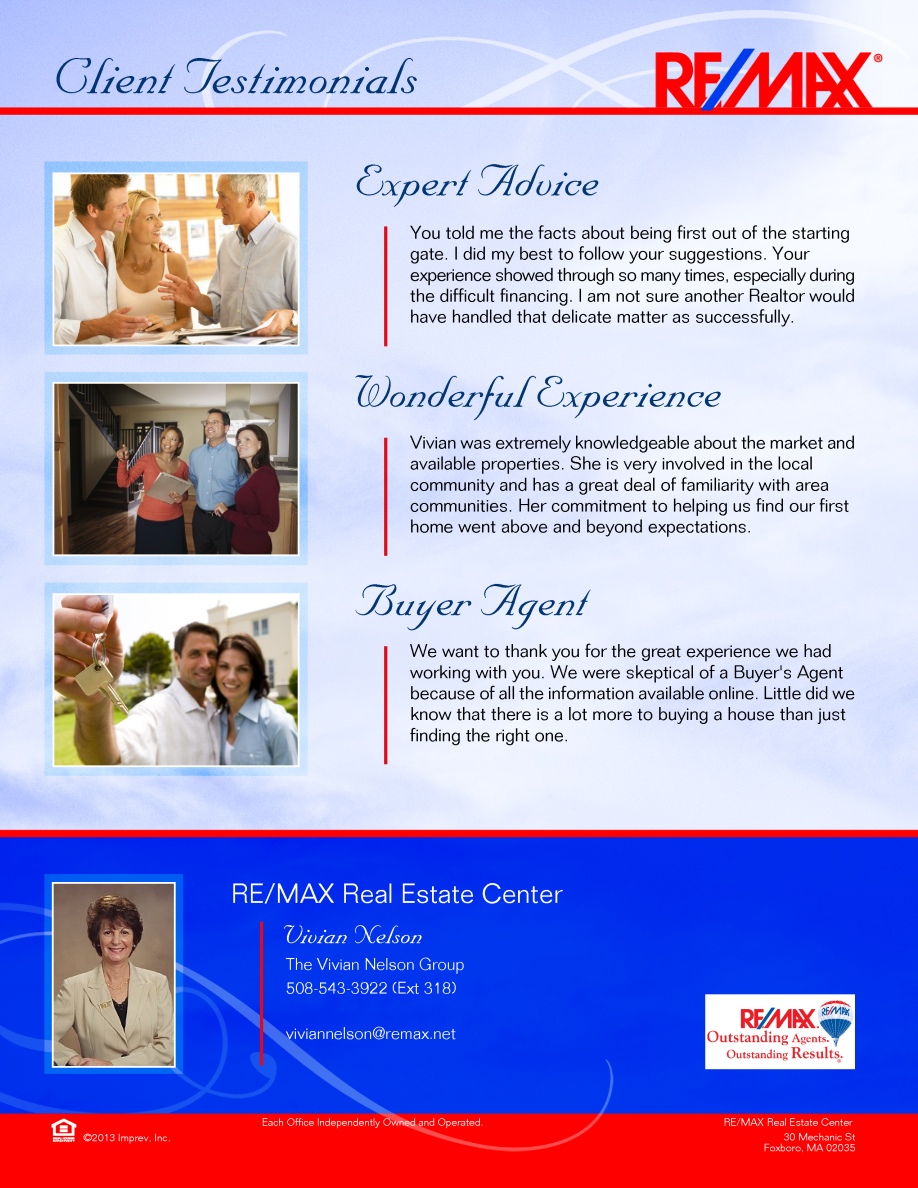 We just completed our second transaction with Vivian and the service provided was impeccable throughout the process. she is a results oriented broker who is highly professional and caring who gets the job done. Vivian was always available with her time and kept us constantly abreast during the sale
of our home. I would not hesitate to recommend Vivian as her expertise will comfortably guide you through any of your real estate needs. – J.M.
Vivian just help sell our second home for us and the transaction was smooth and flawless from beginning to end. she is a super broker who is highly motivated,extremely professional and was accessible throughout the entire process. I would highly recommend her for all your real estate needs as she is the consummate broker who will get the job done! – S.M.

I have sold 2 homes over the years with Vivian, both were a very good experience. You can't beat her for local knowledge, and honesty in setting prices, giving you a real snapshot of what to expect in the market. I also bought another place, and that process went smoothly as well. She would be my first recommendation for a local agent, bar none. – M.S.

She was very knowledgable, knew Foxboro thoroughly and always available to answer questions. Would recommend her to anyone and everyone selling a house in Foxboro. – P.S.